Business and Funding
If you're reading this, you may well be the owner of a well-established business. Equally, you might be embarking on your very first startup. But either way, for your project to succeed, it's going to need sufficient operating capital and financial leverage to propel it on its way to reaching its full potential.
Of course, the definition of 'sufficient' depends on the context: successful projects will likely already have millions or billions behind them, but will constantly be looking for new investment of a similar magnitude. New ventures tend to deal in smaller sums, but the importance of securing timely backing is all the more acute.
Finding the right investors for your project is rarely an easy or quick task. But if you're able to pair a clear idea with a viable business plan that justifies the sums you're asking for, then the time has come to get out there and make your case!
There are many reasons why most startups don't survive beyond their infancy, but failure to attract suitable and sufficient investment is high up on the list. In the article you're about to read, both of those words are key: we'll look at ways to attract enough investment to reach your goals, but also how to identify the right sort of investors, too.
Finding Investment for Successful Growth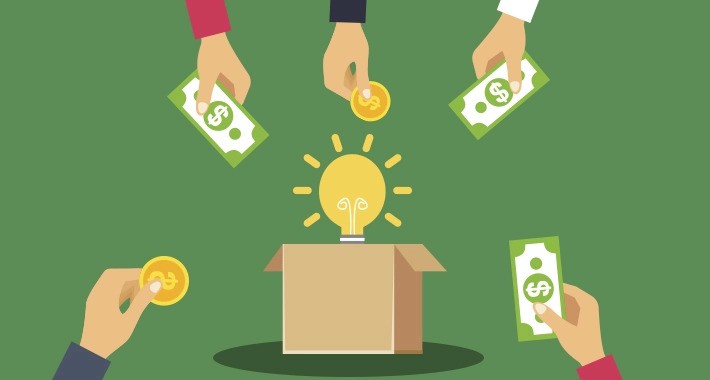 For venture capitalists and business angels, time is money - and since they're constantly bombarded with requests for funding, each application is often considered only briefly. But remember: only entrepreneurs have the fresh ideas investors need to keep getting richer and to leverage your own ideas, there are two points you must always bear in mind:
The best features of your product must be clearly observable from the very first glance
Investor value must be front and center. You're not asking for a loan - you're showing potential investors what's in it for them.
We'll talk more shortly about the details of what makes a good presentation, but first, let's look a little further at what might make the right investor for your marketplace project.
Startup founders understandably feel a sense of urgency to secure funding for their project - but this can lead to making less strategic choices. In the worst-case scenario, founders fall for the belief that all that matters is funding volume - emailing every potential investor they can track down, at the expense of building up long-term relationships.
Remember: even getting a 'no' can be a valuable experience, if it gives you pause to evaluate what needs to be changed. Often, the problem isn't your pitch itself, but your choice of potential investors: you need to focus on people who really care about your chosen niche, but where you won't be competing with one of their existing projects. In general, don't cast your net wider than 40 to 50 names.
With your list drawn up, the next step is to find out as much as possible about each candidate. What common ground can you find between them and yourself? Do you have mutual acquaintances? As we've already said, you're bound to have plenty of competition to stand out from, and you'l do this as much by showing that you're a good fit as by proving the outright quality of your project.
Startup Funding: The Possible Sources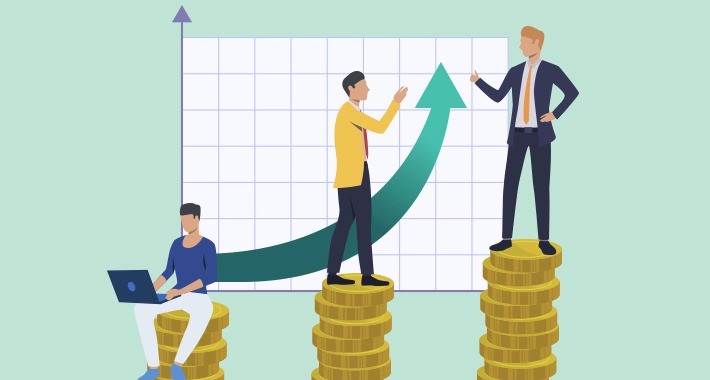 Startup funding comes in many different forms, each with its unique pros and cons. A key step on your route toward success is to accurately identify which is most suitable for your particular marketplace - and not to rush into decisions that will harm you later.
Startup platforms
Online communities can be a great source of fuel for your project. Their diversity is overwhelming - virtually any project can have the opportunity to draw the attention of potential clients and investors who, in turn, see such places as a goldmine, with the next Uber or Airbnb lying just beneath the surface.
Product Hunt is a great example: the platform is constantly updated with fresh offers, digital tools, websites, and products, on which its community then votes to identify the very best. Top-rated projects receive many thousands of views, with corporate decision-makers, influential journalists, and business angels usually among them.
When placing your project on investment platforms like these, be ready to quickly respond to questions from community members: chances are, one of them is a potential investor.
Another excellent platform is Startups.com. This site not only lets you present your project to a wide community of people interested in financing fresh ideas - it also provides comprehensive information and research materials about launching an efficient business. Startups.com has already helped over a million young businesses find customers, funding mentors, and world-class education.
Finally, yet another promising startup platform is Gust - which boasts having helped secure more than $1bn in funding for its users.
Angel networks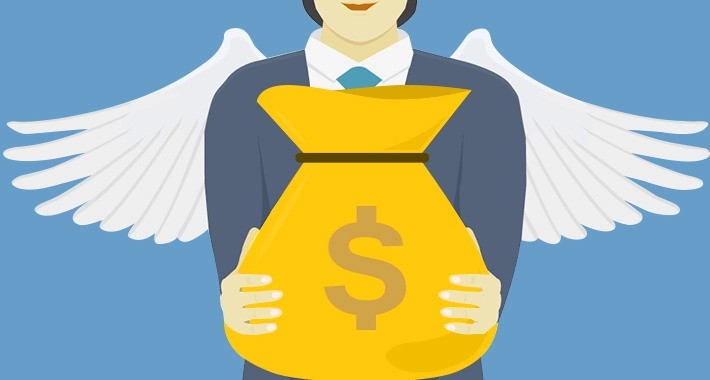 So-called angel investors are a key source of initial capital for startups that haven't yet reached the scale required to attract institutional funding. They are usually accredited investors - either individuals or representatives of organizations - with a combined net asset value exceeding $1bn or more than $200,000 in combined two-year income, with a similar forecast for the next year.
Business angels have the ability to deal with the significant risks arising from funding businesses that are still yet to realize their full potential. And, even more valuable than the funding they provide can be the vast expertise and extensive professional contact bases that a good angel can put at your disposal.
So, let's run through some of the top places to begin your search for an angel. First up, AngelList is one of the most popular platforms for bringing together startups and angels. Of equal merit are Funded.com, Angel Investment Network, and Angel Capital Association - all of which host a frenzy of interaction between investors on the lookout for new projects.
Needless to say, always remember to ask every possible question about your potential angel up front - after all, you could end up working together for many years to come.
Crowdfunding websites
Crowdfunding platforms offer access to a wealth of investors, from members of the general public interested in backing 'the next Airbnb' through Kickstarter or Indiegogo, via philanthropists up for helping others achieve their dreams (RocketHub), and all the way to investors looking for fresh and promising ideas (OurCrowd).
Feeling confident your project will draw attention from far and wide? Then it's time to launch a crowdfunding campaign. The rewards – from seed money, to evangelists for your project, to the makings of a firm foundation for your brand –are great, and all this comes without sacrificing the lion's share of your company to third parties! On top of that, a successful launch on a crowdfunding platform will send out the message to future major investors that yours is a project to be believed in.
Incubators and accelerators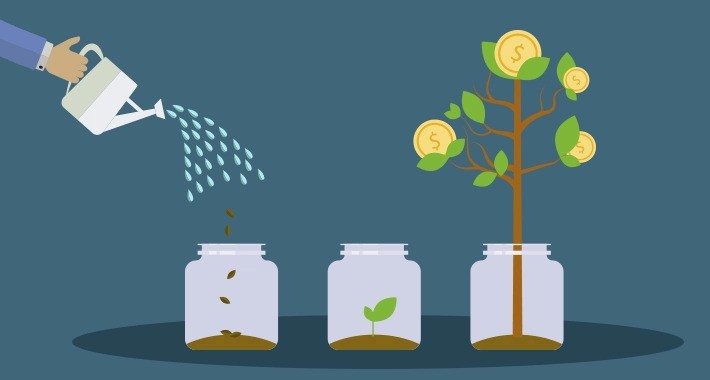 There's no question that you want your marketplace to grow and flourish, and an accelerator or incubator can provide you with a whole suite of resources to achieve that goal. Be prepared, however, that in exchange for funding, mentorship, and useful contacts, you'll likely be handing over a share of your startup. As such, you should think carefully about whether this is a necessary step in transforming your MVP into a reliable 'version 2.0'.
Accelerators and incubators don't compete with each other, and at one stage or another of your company's development, you may end up using both. To use a metaphor, incubators select the best seeds and provide fertile ground for them to germinate and take root. Accelerators, meanwhile, help young saplings mature into established trees.
Incubators
Incubators work with promising companies at the early stages of their development. Funding isn't their primary objective – instead, they're there to guide you through all the complexities of product launch. They rarely impose strict schedules and are usually part of universities, government agencies, or large public corporations interested in startups with a particular focus (though some incubators certainly are run by private companies).
Startups accepted into an incubator program are placed in a coworking environment and given access to a wider business community –letting project founders exchange expertise and make useful contacts. As such, there are usually fairly tight limits on the sizes of teams that can be accommodated.
Of the many examples out there, one incubator that stands out is IdeaLab – which has helped such projects as Picasa, Ubermedia.com, and Tickets.com to get in the game.
Accelerators
A startup accelerator is an early business support model designed to facilitate quick and intensive project development. Acceleration programs are usually of limited and rather short duration:from mere weeks up to a few months – but during this time your project will likely experience unprecedented growth.
YCombinator (which has helped such projects as Airbnb, Reddit, Dropbox), 500Startups (Udemy, RidePal, IDreamBooks), and TechStars (Digital Ocean, FullContact, Bench) are among the most prominent accelerators. Each offers useful tips, strategic resources, a degree of seed funding, and the chance to mingle with investors.
The best accelerators can afford to be pretty selective in which projects they take on: YCombinator approves only about 2% of all projects; TechStars about 10 in every 1000. Once on board, though, you'll have access to a broad network of mentors, among them investors and managers who'll already have brought a range of startups to fruition
Business plan competitions
A host of competitions and grants are available for startups. Take, for example, TechCrunch Disrupt and MIT $100K. Both are dream sources of investment –and won't weaken your company, since, like most private and government grants for small business startups, they're offered on fair terms, with no need to hand over significant amounts of equity.
Big corporations and research institutions are frequent sponsors of these competitions, with prominent investors following close behind. Whoever the backer, competitions and grants can be a great way to win new contracts, draw public attention, and gain trust.
Professional social media
Although LinkedIn is today often perceived as the one and only social platform for professionals, there are actually a bunch of others with the potential to help you build your network: Meetup, Cofoundr, and Startup Nation are just some of those worth exploring.
Lending
Bank credit is one of the most commonly used funding sources for small and medium-sized businesses. Keep in mind, however, that bank financing is only available to startups that have already begun building pace and earning income. Without some clear evidence of the business your project can do, the chances of being approved are very slim.
But what if you are right at the start of your journey, and just need a very modest sum to get moving? Microcredit organizations exist to help aspiring entrepreneurs with getting an investment loan. But beware: interest rates are typically steeper than those charged by banks, and terms and conditions can contain some unwelcome surprises, such as hidden fees. Always read the small print.
Institutional funding
Among the most traditional sources of investment revenue, institutional funding is a powerful resource if you can get it: sums involved can range from a few thousand to several million dollars. Institutional investors come from a range of categories, including venture funds, hedge funds, family offices, and sovereign funds.
Contrary to what people often believe, some startups get institutional funding quite early on –but only if they look like a good bet for success. After all, these funders are not there to burnish their public image – they're looking for a solid return on investment when they sell their stake further down the line
If you're after institutional funding, start by making sure your financial statements are neat and tidy and get ready to plunge into some serious legal paperwork. Yes – getting this sort of funding is not an easy process, but the capital and reputational gains on offer make it all worthwhile.
Personal marketing
Finding investors is good – but give them a chance to find you, too. Effort put into building a brand and creating a buzz is almost never wasted. You can use social media, traditional media, guest posts and comments on blogs, or even sites like Quora shall offer the means to get eyes on your project. But don't forget, of course, that the offline world is still out there: getting out to relevant events is still a strong source of connection.
Family, Friends, and Fools
Family and friends often provide startups' very first financing –because right at the start, they may be the only ones who'll back you. Fools are lumped in alongside them, to underline the risk associated with investing in a project that hasn't proven successful yet (no lesser a success story than Amazon made use of this source of funding – not all fools get parted from their money in the end).
While these sources of funding are softer and less rule-bound than others, care must be taken not to overly blur the line between personal and professional relationships, if both are not to be put in peril. Take care to explain to all involved the risks they're taking, and to make sure that everyone's eyes are open to the fact that they won't necessarily make any return on their investment.
The Benefits of Crowdfunding for Startups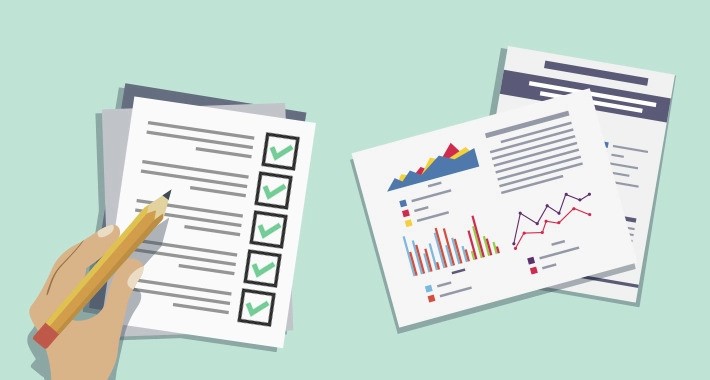 Among all the other options on offer, crowdfunding deserves special attention –thanks to the many other benefits it offers alongside the cold, hard cash you need to get your project off the ground.
First, you don't actually acquire investors as such during your crowdfunding campaign: you receive capital without compromising the integrity of your company's assets. In simple terms: your backers will be paid in cool perks, not equity. The only 'but' here, of course, is that just having an idea isn't enough: you're going to need at least a minimum viable product (MVP) to get people interested.
Second, crowdfunding lets you test the waters –by gathering invaluable data about your target audiences – before you completely immerse yourself in the demands of other funding sources. Since one of the biggest problems startups face is a poor understanding of how much customers need their products, this is a big deal – after all, even full-scale preliminary marketing research often yields results that aren't much use in practice. But if you can bring in real customers early on, the likelihood is that your model is viable and there's demand for what you're doing. On top of all this, your early-adopter customers become brand ambassadors, spreading your ideas and encouraging their peers to get on board.
One example close to our heart is Sharetribe, a company that successfully used the Invesdor crowdfunding platform to raise seed money to develop its business developing marketplace creation tools. On the hardware front, the now-famous Oculus Rift VR headset first appeared in 2012 as a prototype on Kickstarter with a $250,000 funding goal. The eventual amount pledged over the campaign was $2.5 million - almost ten times more than what had been aimed for. Just two years later, Oculus was bought by Facebook for $2 billion. If that doesn't prove the potential of crowdfunding, we don't know what does.
As you can see, crowdfunding isn't some last resort for minor projects, but a place where real money can be found - if you have a great idea, and tell its story in an inspiring way.
Why Self-investment Is Sometimes Better Than Outside Investment
Investing in your own startup has its pros and cons. When you start a business it's important to soberly face the reality that risks are usually high: your idea may prove not to be as brilliant as you thought it was; your marketing might not be as sharp as it could have been; the moment might not be as opportune as you'd believed. In the worst-case scenario, you're down to lose everything.
On the positive side, though, putting in your own capital means your project won't be swayed by the influence of those who might not understand it as well as you do - outside investment can come later, when the ground has been broken and the first results are visible. By not having to give away big equity stakes to attract early investment, you'll also be keeping a bigger share of eventual profits for yourself (and if things go less well - you'll have fewer debts).
Of course, self-financing isn't the right choice for every company - but if you have cash in the tens of thousands looking for a potentially productive home, and the start-up costs for your idea are relatively low, it may well be worth considering.
Partnership in Startups
Over 80% of senior corporate managers believe that partnership is necessary for business growth.
Acquiring a strategic partner for your startup can be a really good idea for several reasons: you can share responsibility; your partner will also have money, knowledge, and professional contacts; and if your business fails, the losses won't be yours to deal with alone.
On the other hand, profits will be shared too - and different opinions about how to approach the business may lead to disagreements and even conflicts. So make sure you've found a trustworthy person.
Additional money and contacts are great, but not at the cost of losing your business simply because you were too lazy to check the facts. Know which skills and resources might complement yours and which business activities you are ready to entrust to another person. Discover your potential partner's personality before going any further. Weigh the pros and cons and resist the temptation to go with the first person you find. Making a fully-informed decision is the only way to be sure of finding the ideal partner.
Moreover, make sure all financial and organizational arrangements are recorded in a contract. This will make any future disputes much less painful.
What Investors Are Looking For - or, How a Startup Can Boost its Chances of Getting Funded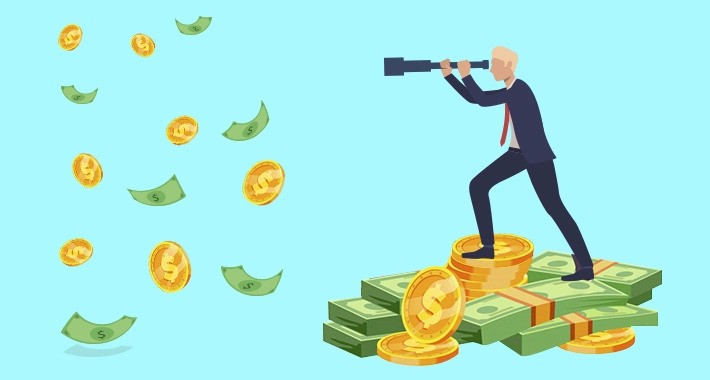 Investors know the value of money and time, so plan every step and make all necessary preparations before going on the hunt. Create a presentation that stands out, showing well-documented calculations of the profits on offer to potential investors. Skip these steps, and however brilliant your idea may be, you're unlikely to get a positive response.
A lot of things need to be done if you're going to find investors for your startup. We're going to highlight just three fundamentals: honestly speaking, you won't get far without them.
1. Presentation
Investors love to fund marketplaces. With the right approach, this kind of business grows fast, can be easily scaled, and quickly gains liquidity. All you need is the right presentation of your project.
There's no universal rule of making a startup presentation. Just remember that it must always be a serious document - this is not creative writing. It's necessary to include information about your company and product concept, its main features, market and competition analysis - and also information about your team, project development outlook, and the amount of financing you require.
And most importantly, make it brief, professional, and verifiable.
It might be useful to keep a separate stack with full documentation with you. This will come in handy in case you need to check some facts, prove your point of view, and answer additional questions. Be ready to advertise your startup at any moment - you never know when an opportunity might present itself.
A simple test: if you were to unexpectedly meet a potential investor during your coffee break, would you be able to describe in five minutes why you deserve funding? If so, you're ready to go!
2. A detailed business plan
Statistics show that only 10% of startups survive - and the main reason for failure is a lack of realistic calculations and a project development plan. It's often hard for startup founders to have an unbiased vision of how viable their chosen monetization methods are. Plus, they also struggle to make detailed expenditure plans even for the next year - let alone 3-5 years. As a result, there's often no clear vision of either short- or long-term business prospects. What does this tell potential investors? For them, it's a clear sign that your approach isn't serious enough and that, for their own good, they should stay away from your project.
A well-written business plan is a great booster for your chances of getting funded and acts as a viable roadmap for achieving your goals. Investors - whatever kind of funding you choose - will want to see your financial outlook before giving you a single dime.
Even if your forecast shows your marketplace won't be profitable for a year or two - which isn't uncommon - it's better to be truthful and realistic than to hide behind empty promises.
When people are going to invest their money, all they want to know is whether it'll pay off in the end. All you have to do is to show them, in clearly worked-out terms, that this is going to happen.
3. MVP
You don't need a fully-built product to get funded, but having at least an MVP (minimum viable product) is your startup's trump card - since it shows your idea exists not just on paper but also in practice, too.
Of course, MVP development takes time and money, so it's usually the first thing companies try to find financing for. If you're in this situation, you'll want to first create a prototype. You then can show this to investors so that they can better understand the nature of your project.
If you don't have the skills to do this yourself, you may want to find a tech partner - but keep in mind that, as we mentioned above, this means sharing future profits.
An alternative is to reach out for help to a specialist company that will develop your MVP for a fixed fee. This way, you'll retain 100% control over your property.
The Bottom Line
The first round of financing is always the hardest to get. Having just a brilliant idea isn't enough: the more information you give to potential investors, the better your chances of funding your startup.
To give your project the best possible start, we invite you to let Roobykon Software build your MVP, thus creating a firm starting point from which to acquire investors and develop your business.
Specialists in developing marketplace platforms since 2011, we help our clients achieve their business goals. We tailor solutions and technologies to your needs and budget, letting you launch a competitive, cutting-edge product that will win both attention and funding.
Ready to begin? Get in touch with us today to discuss the details!